Immersive learning has always been important – and more and more technology is able to support this by engaging learners in a new interactive, digital environment.
Virtual and augmented reality together with a host of other digital platforms are now fast becoming a revolutionary step in technology provision.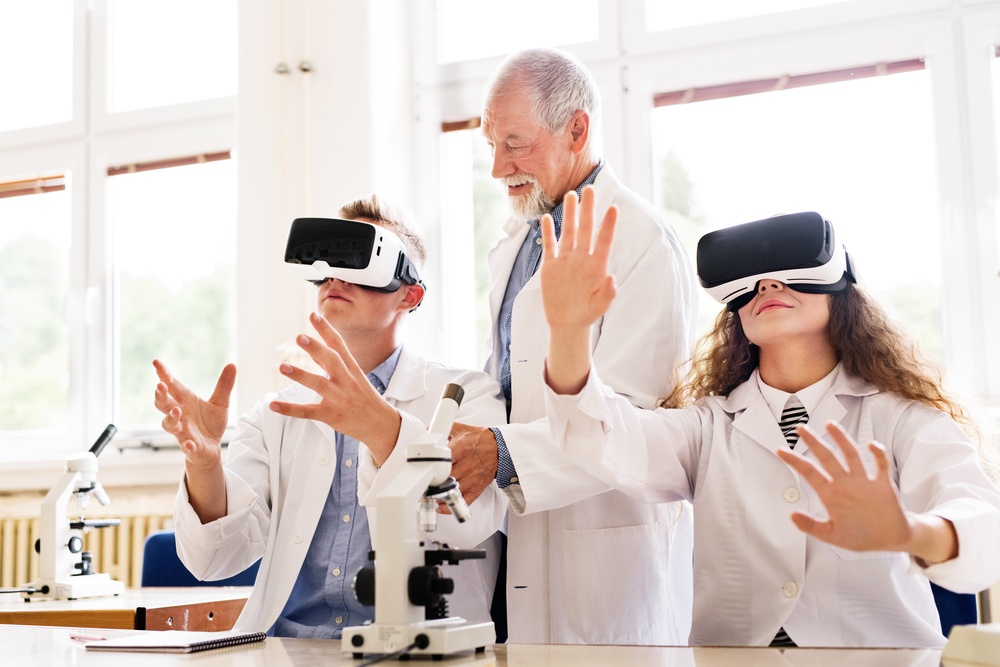 So it's hardly surprising that many MATs and Schools are anxious to harness the benefits that these new technologies can bring as a classroom resource.
Here at Novatia we work with a lot of MATs and Schools, helping them to plan an ICT Strategy and Vision which will fully meet their educational needs. Every client is different, there is no one set of rules.
What is an immersive learning environment?
Immersive learning places pupils, either physically or virtually, in an interactive learning environment to replicate possible scenarios or to teach particular skills.
Digital innovations like VR can provide powerful tools for delivering memorable and meaningful immersive learning experiences. A multi-sensory approach can capture pupils cognitively, giving them a heightened sense of presence, positively impacting on pupil attention and engagement.
If VR experiences are planned well and combined with analogue, immersive education can provide pupils with an extra dimension that can lead to an incremental shift in their learning. For example you could study WWI in History and role play using VR to visit the battlefields.
So you see, you cannot buy VR on its own – it has to be part of the whole learning approach.
So where should Schools and Trusts start?
There are a number of immersive technologies that are available online for free that you can start using now. Google Earth and Google Maps are obvious examples. These allow pupils to explore places in new ways and drive different questions. Google Maps can be used as a cross-curricular tool, for example for Maths around shapes and distances, looking at ratios and dimensions; for History, marking monuments and landmarks.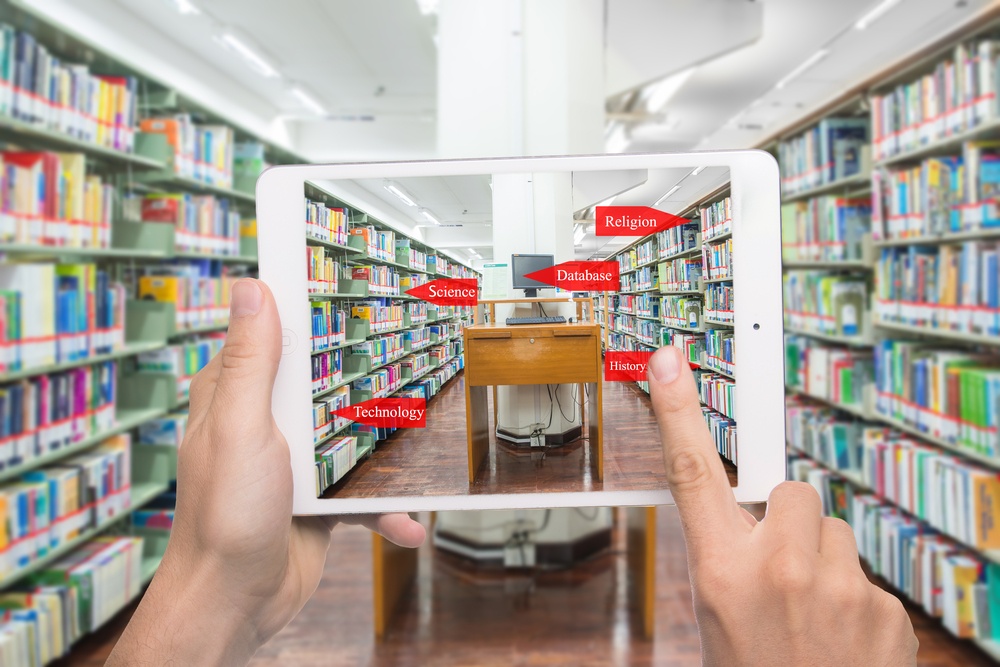 New tools; same rules
We always advise our clients that when thinking about what immersive technologies to buy, they need to approach their decision strategically as with all other ICT, in line with their ICT vision. They should place their educational objectives at the heart of all they are trying to achieve otherwise they risk wasting their money on gimmicky tools that aren't embedded in and soon become outdated.
Where we see Schools use the tools well, they have a fully immersive education experience – and their ICT supports this. In addition to good change management processes, they have an ICT strategy that knows its outcomes but is flexible enough to harness the potential of new tools as they evolve. These Schools have a structure in place to adapt and adopt new technology that is relevant and helpful to achieving educational objectives.
Novatia has many years of proven experience in Education ICT. If you would like our advice on how best to approach immersive learning we would be delighted to share our knowledge. With so many products flooding the market, we know all too well how difficult it can be for Schools to know what to choose.
How can Novatia help?
We begin by understanding what your end goals are and how they fit in with your School or Trust's ethos, values and approach.
We work with teachers to understand what they want to get from the learning experience, then look at the tools that can help them to do this. It might be VR or it might be there are other technologies that can be used to achieve the same goals – technologies that the school already has but isn't utilising fully.
We look at ICT Strategy, making suggestions for improvement.
We review the tools needed to deliver the ICT Strategy and learning outcomes and check if any updates are due.
We check that you begin with your end objective and then find the best tool to help deliver it. Never the other way around.
Contact us now for a free initial phone consultation. In addition to ICT Strategy & Vision Novatia can offer a comprehensive range of services, including ICT Current State Reviews and ICT Procurement, to meet all your Education ICT needs.

Visit: www.novatia.com Email: info@novatia.com Call: 01962 832632