Knowing and understanding what ICT services you need to procure for your MAT isn't always an easy process; it can be time consuming and require personnel with the right skills. We help many schools and MATs, through ICT Consultancy, to deliver ICT that will help the school or MAT to deliver on their goals.
ICT can be frustrating; you know it's not working quite how you want it to but don't quite have the level of understanding to really pinpoint the key issues. That's where we can help with our ICT Consultancy services.
There are four stages that are prudent to follow to help you accurately identify the best ICT services for your school or MAT. These can be taken sequentially or if you have already carried out certain stages you can carry out selected stages as appropriate:
We can offer these services and other consultancy services directly or we are delighted to announce that we are a chosen supplier, providing ICT Consultancy services through the Crescent Purchasing Consortium (CPC) ICT framework - Outsourced ICT Consultancy framework (lot 2). As experts at solving ICT problems in UK Education, we can provide ICT Consultancy services through this framework, as well as helping you to define and write the ICT Managed Service Specification. You will gain an objective recommendation on ICT service systems, processes, and policies for your MAT or school.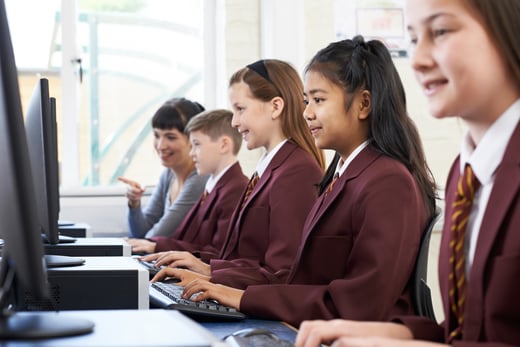 The Crescent Purchasing Consortium (CPC) is a framework where you can buy products and services, for your MAT or school, whilst making time and cost savings. CPC's education sector purchasing frameworks are safe, easy to use, and comply with the Public Contracts Regulations. There are currently over 8,000 members that can use any of the frameworks within CPC and we look forward to helping many of them with ICT Consultancy services.
We are a team of experienced, passionate ICT consultants and specialists who work solely in UK Education. We're known for taking our passion, knowledge and experience of ICT to make a real difference to learning outcomes in Education. As a result, "Novatia" is synonymous with consistent, excellent ICT solutions which facilitate ongoing improvements in Education.
Let us help you...
If you would like to speak to a member of our team, get in touch either by phone on 01962 832632 or by email on info@novatia.com. 

Visit: www.novatia.com Email: info@novatia.com Call: 01962 832632