No matter what your role and involvement is in a new school build, you want to know that the build is well planned, goes smoothly and is ready for handover, on time and on budget.
As any main contractor will tell you, the key to achieving this is having the right partners, whose area of expertise you can tap into.
As ICT experts solely in UK Education, we're privileged to have been part of over 100 school build projects from the very start of the tender process right through to when the keys are handed over to the Headteacher. The Headteacher wants to walk into their new build knowing the ICT works – not digging out the HelpDesk number on Day 1.
Therefore, whether you're an experienced main contractor or a MAT or school looking for extensions to your current buildings, choosing the right ICT partner to design and deliver the ICT infrastructure is crucial.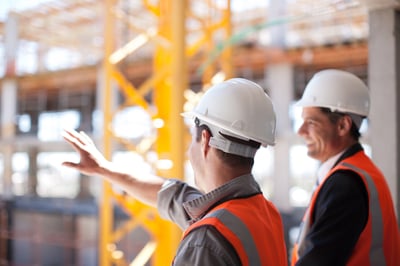 Here are the three things you need to consider when choosing this ICT Partner:
1. Proven experience
Choose an ICT partner that has proven track experience of working on educational build projects. Check the experience of any partner you choose. You want to see what projects they have delivered; how robust their processes are and how they have adapted on projects.
We've worked on over 100 school build projects, with 10 main contractors. As a result, we're experienced in working with design teams and implementing solutions during the build phase. At the same time, we understand that ICT infrastructure is a core part of the way the school will operate and how this can have a positive impact on pupil and learning outcomes.
2. Solid relationships
There's an easy way to check if your potential ICT partner is good at building and creating solid relationships – do they have repeat business from the main contractors they are working with?
If so, this is a strong indication that a mutual trust has been built in the relationship.
We were delighted when Galliford Try gave us this testimonial.
"The partnership worked extremely well. Novatia's information was always accurate and on time. We were especially impressed by the quick service given by their project management team." Kristina Samuels, Senior Site Manager
Since our first build project with them, we've been their ICT partner in over 70 projects from design to solution delivery projects.
So, check that your potential partner has a track record in building and maintaining solid relationships.
3. Education focussed
There are many ICT firms out there, but it's essential to join forces with one that specialises in UK Education. By doing so, you're ensuring that your ICT partner truly understands the role ICT plays in delivering top class education and that implementing this in a new build with minimal interruption to education is vital.
Conclusion
Make sure that your new school build has ICT that works for all stakeholders from Day 1 – and is future proof too. As a main contractor, the ideal situation is the build delivered on time and on budget with the keys handed over to a happy Headteacher.
Read our Novatia Note for more detail on how to choose the right ICT partner.
Or contact us if you are a main contractor looking for an ICT partner or a school or MAT planning an extension to your existing buildings. We can help.
Watch the Webinar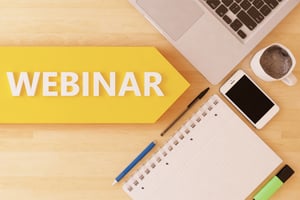 Like to learn more? Jim Shelston has made a FREE webinar ''Achieving ICT excellence for schools through partnerships with Construction Contractors ." For further details and the recording click here.
Let us help you ...
Alternatively, if you would like further help and would like to speak directly to us, get in touch either by phone on 01962 832632 or by email on info@novatia.com. We'd be happy to provide guidance.

Visit: www.novatia.com Email: info@novatia.com Call: 01962 832632