Results Day is an important time, for students and schools alike. On one hand, students will be anxious to learn if they have obtained the grades required for college and apprenticeship places, future university or job applications; on the other, schools and multi-academy trusts (MATs) will need to prepare to be judged on their achievements.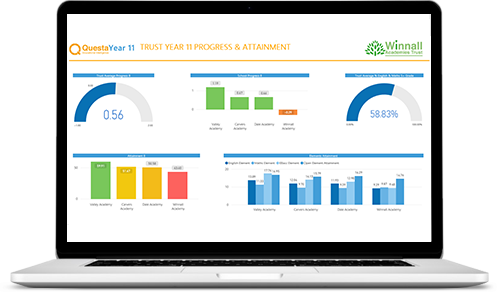 If you're a senior leader at a MAT then you'll want to analyse the results across all your schools. This could require you having to access multiple Management Information Systems (MIS), piecing together information from a variety of data streams. It's no wonder that, without the right data management tool, the process can be laborious as well as extremely time-consuming.
So, here are THREE pointers to help you ...
Be efficient: ensure your systems do the work for you, with no double entries or manipulation
Be effective: make sure you have the right analytics/systems in place which allow you to drill down and compare exam results across every key area.
Still feel like you're drowning in data? Why not download a copy of our FREE Education Data Guide. In this, we provide a wealth of advice, based on years of supporting the Education sector, to help you to control and manage your data better.
If you want further information about Data Reviews or about Questa, our data management tool designed especially for MATs, please do contact us for a FREE consultation. We'd be happy to help you gain some clarity.