As advisors to UK Education, we've strategically steered hundreds of school leaders over the years to be clear on what ICT they need and achieve efficiencies, as well as obtain best value for money.
Each Multi Academy Trust (MAT) is different and therefore will have diffe

rent requirements and so there isn't a one size fits all solution.

With

technological advances, there is a myriad of software

, equipment

and

managed ser

vices that can be procured which can reduce the burden of

administrative tasks as well as empowering

staff and

students

with time,

tools and insights that can support improved educational outcomes and

overall

Trust development.
We're able to directly support MATs to audit their status quo and develop an ICT Strategy and then implement that strategy including procuring the right tools. MATs can use our services by working directly with us, or we are part of four different public sector frameworks, each of which is compliant with the Public Procurement Regulations:
Crescent Purchasing Consortium

Everything ICT

enFrame

Bloom
Making

it even easier to access o

ur services in a way th

at suits you.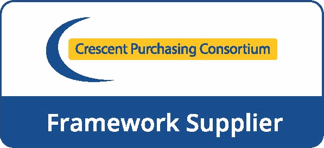 The

Crescent Purchasing Consor

tium (CPC)
is a
fr
amework where you can buy products and services,
for your MAT or school, whilst making time and cost
savings. CPC's education sector purchasing frameworks are safe, easy to
use, and comply with th
e Public Contracts Regulations. There are currently
over 8,000 members that can use any o
f the fram
eworks with
in
CPC
. We are on the ICT framework for the
provision
of professional services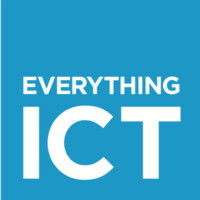 Everything ICT Fr
a
me
work is where y
ou can purchase everything related to ICT including: hardware, software, c
onnectiv
ity, infrastructure,
cloud services, ICT support services and consultancy services.
It makes buying the ICT you want and need easier, faster and cheaper.
Furthermore,
it is free to use, fully compliant and extremely flexible, and is
a framework that is widely used in Education and across the Public Sector
-
including Direct Award to procure our services.
As ex
perts at solving IC
T pro
blems in UK Education, we can provide ICT Consultancy services through this fra
mew
ork, as well as help you to define and write the ICT Managed Service Spe
cification.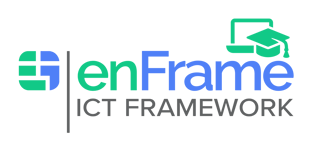 enFrame
is designed for schools and MATs, is FTS compliant, and has a strong focus on social value, fighting climate change and helping schools and MATs to reach net zero.
We are a chosen supplier on the
following lots:
Lot 5: Networking

Sub-lot 1: Passive Networking

Sub-lot 2: Active Networking

Lot 6: Software

Sub-lot 3: Administrative Software

Lot 8: Audio Visual




The Bloom framework provides full control and visibility, risk management and value for money. It offers ongoing support through a fast, efficient and compliant service. They have simple project management through their online platform which gives you full control and transparency.
Bloom provide the NEPRO³ solution, aDfE approved framework for schools and academies to procure professional services. It allows you to use Direct Award to procure our services. Through this cost-effective and fully compliant route, you can choose your provider through a pre-accredited supply chain to find the right solution to suit your needs.
We are a team of experienced, passionate ICT consultants and specialists who work in UK Education. We're known for taking our passion, knowledge,and experience of ICT to make a real difference to learning outcomes in education. As a result, "Novatia" is synonymous with consistent, excellent ICT solutions which facilitate ongoing improvements in Education.
Let us help you
If you would like to speak to a member of our team, get in touch either by phone on 01962 832632 or by email on info@novatia.com.

Visit: www.novatia.com Email: info@novatia.com Call: 01962 832632