Achieving ICT excellence for Schools through Building Partnerships
The Grange Primary School in Scunthorpe is one of eight new-build schools in North and North East Lincolnshire, selected to be built under the Education Funding Agency (EFA) Regional PSBP Framework. The School replaces two existing schools, Grange Lane Infant and Grange Lane Junior School, deemed no longer fit for purpose.
The building contract for The Grange, as well as for the rest of the schools in this PSBP region, was awarded to UK construction group, Galliford Try in partnership with Novatia, independent advisors in ICT and Education. Novatia worked alongside the contractors, using their ICT expertise to engage with the EFA and school to interpret the brief into an integrated design. Novatia specialists provided a technical design that fully met the EFA's Facilities Output Specification requirements and completed the ICT-related sections of the tender package. Once the EFA contract was awarded, Novatia partnered Galliford Try to deliver the ICT elements of the solution. This included provision of technical assurance on delivery of the dedicated server room and cabling infrastructure, as well as implementing the ICT solution, including active network, wireless, IP telephony and classroom AV. Novatia took full responsibility for managing the decant and install of the classroom ICT (end user devices) and provided Go Live support, handover and training to ensure the school was able to use and manage their new infrastructure.
Project implementation began in October 2015; eight months later in May 2016 over 400 students and 60 staff moved into their brand new school, built on the existing Junior School site. Thanks to close co-working between Galliford Try, Novatia and the School, the project was able to be delivered smoothly, to a high specification, with minimum disruption.
The Grange is now a fully ICT-integrated school, in an attractive, purpose-built, robust and sustainable building, able to better support the School's current and future needs.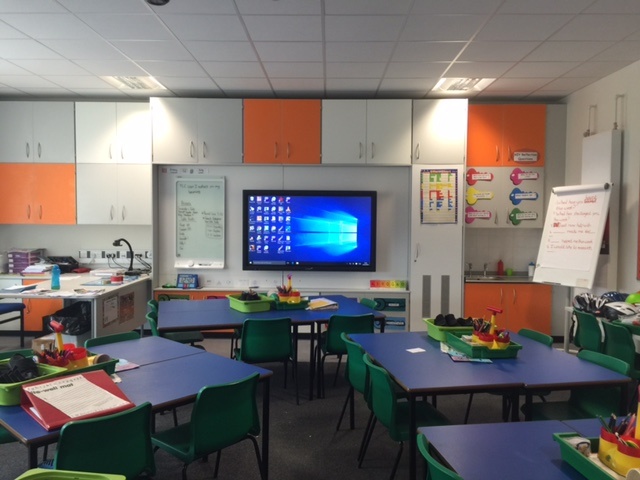 "Novatia was instrumental in ensuring our vision became a reality by listening to what we were aiming to achieve as well as understanding our school, ethos and values. They communicated with us effectively through the whole process, involving us in all key decisions and guiding us into making the right choices." – Larissa Thorpe, Headteacher
DOWNLOAD FULL CASE STUDY